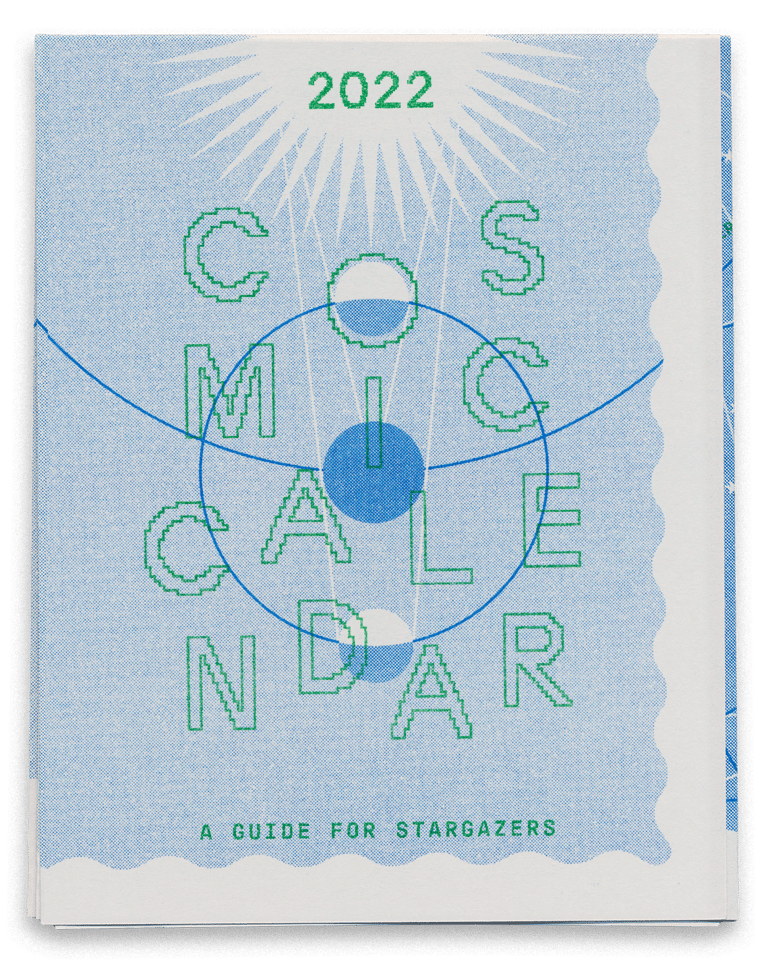 This stargazers' pocket guide is a year-long calendar with information about major astronomical events for 2022. It's perfect for amateur stargazers, discerning teens, print design enthusiasts, or anyone who wants to spend more time outside.
This is a 16-panel, 2-color Risograph printed foldout. It includes dates for lunar and solar eclipses, planetary sightings, lunar phases, meteor showers, and comets! It's a 2-sided 11x17 sheet, folded down to 4.25 x 5.5 inches. Perfect to store in your pocket or glove box.
Designed and printed by Michelle Merlin.
Limited print of 25.