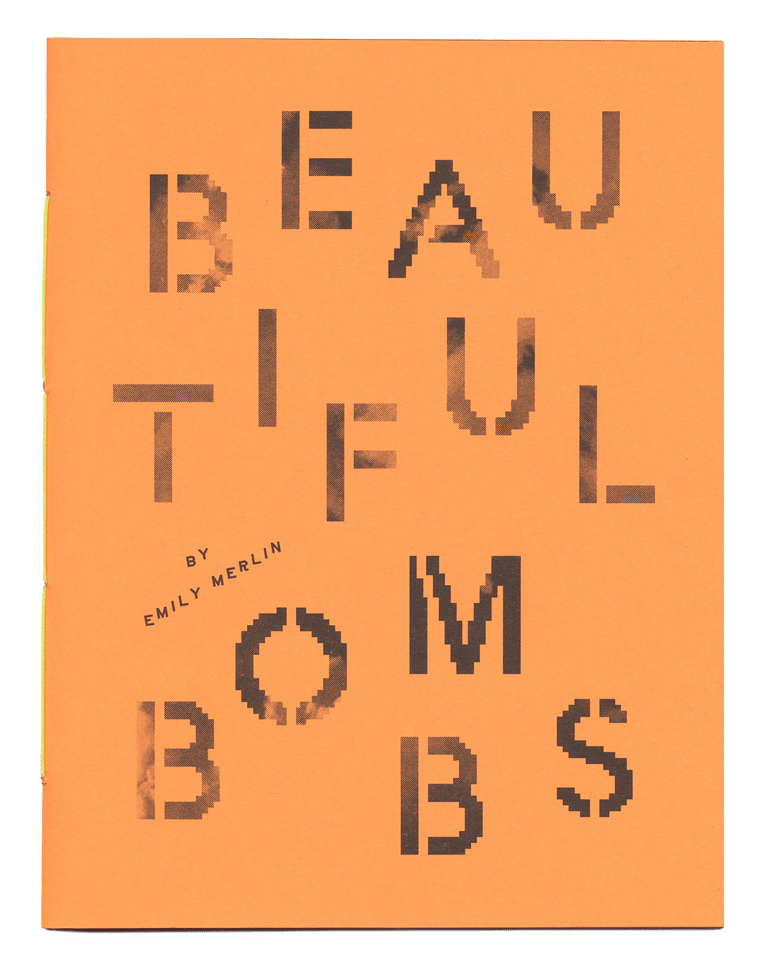 This zine is a study of euphemisms that news anchors use to describe war and weapons of mass destruction.
Words and Collages by Emily Merlin
20-pages, 7 x 9", 1-color Risograph Zine
Printed on Astrobrights Orbit Orange
Hand-stitched binding in Acid Green
Originally created in 2017.
Re-issued by Odd Ones Press in 2020.